WHO IS A VIRTUAL ASSISTANT?
Really the benefits of virtual assistant technology can never be over emphasized in today's business world, but then someone's question out there right now might be "who's a virtual assistant?"
A virtual assistant is an independent contractor who from outside the client's office (home | remotely | their own office) provides majorly administrative services to/for a client. 
A virtual assistant job can span from simple jobs like social media manager, taking calls from clients, sending newsletter, assisting with coding, scheduling meetings to advanced ones like project management and business deals negotiation.
However, A virtual assistant is meant to be able to access the client's necessary documents, such as planning documents, database, shared calendars remotely.
Meanwhile with the recent advancement in information and digital technology, virtual assistant is also now in form of artificial intelligence, which means that written programs, software, web applications and even robots can work or assist as virtual assistants.
Without further ado, let's dive into the benefits of this great technology, in the next section we'll break into details the interesting benefits of virtual assistant technology.
THE 6 MAJOR BENEFITS OF VIRTUAL ASSISTANT TECHNOLOGY
There are many benefits of virtual assistant usage but we are just going to discuss these ones as listed below:
Cost and resources conservation
Time conservation
High level productivity
Minimization of scaling operation risks
Better work quality
Access to different skills set
Cost and resources conservation
Usually the traditional workforce style comes with some heavy responsibilities. When you think of hiring a team of staffs, you think of some basic office tools like furniture, computers/computer accessories and their networking, staffs welfare like  Worker's compensation, Medical benefits and so on..
Virtual assistants on the other hand basically provides by themselves the resources they need to carry out the required tasks, you are not paying them monthly salary, you only pay when you need the services. When you hire a new staff, you don't just spend money on extra resources and salary, you also spend money on recruitment. Virtual assistants are competent and qualified already for the job.
I could go on and on about this particular benefit but I have a feeling that you are thinking about them already. So in essence one of the most interesting benefits of virtual assistant technology is that it saves you money and resources.
Time is unarguably one of the most valuable asset in business, which if you fail to manage properly will cost you some other assets as well. It's only rational that you should avoid being a jack of all trade and a master of none. Virtual assistants are not only hired by big businesses, as an entrepreneur you can hire a virtual assistant to work on a task you don't have the expertise and experience for. 
For instance you are a python programmer and you are building a web application that requires react(JavaScript framework) for the front end and django(python framework) for the back end, it'll be wise for you to hire a virtual assistant whom is an expert on react to handle the front end while focus your time and strength on the back end, as opposed to spending more time in learning a new programming language when you have a project to deliver.
Businesses also could save more time, contracting a virtual assistant when the workload is overwhelming the in-house staffs or when facing downtime, instead of waiting on staffs.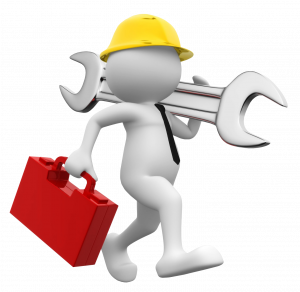 There is a common trait every good virtual assistant has: They are always motivated to render a quality job. Why is that? They know they are self employed, and customers/clients are the pillars of their business, and that their business sustainability depends on client satisfaction. They will not only work to meet or exceed your expectation but also deliver a quality job. 
However the case is not always the same with in-house staffs. Though some in-house staffs are equally highly productive but most times virtual assistants takes the lead in productivity. In essence increased productivity happens to be one of the major benefits of virtual assistant technology.
Minimization of scaling operation risks
As one's business is growing, there'll also be need for expansion on workforce and resources which will require extra funds, remember the old saying "with great power comes great responsibility"  This is where virtual assistance brings in a golden solution. Instead of spending huge amount of money on retraining the staffs on new skills to match your growth, or hiring new ones which will require more office resources, salaries and etc, you can use virtual assistants. Since in business one could lose contracts or run into natural disaster even when you have not recovered the money spent on the business expansion, it's safer to use virtual assistants when scaling up.
Meanwhile, by application of virtual assistant technology you don't just only minimize business scaling risks but you would also get to create the required resources and expertise to match your business growth and expansion.
better or increased work quality
Basically, high quality job is a product of competency, dedication and experience.. A virtual assistant operates on the idea of convincing clients with actions rather than words, they don't have to play politics nor win a boss over to get free pass on mistakes, they just have to deliver a high quality job. So with that notion they tend do whatever it takes to deliver high quality jobs.
Access to different skills set
I have said this before and I'll still repeat it again, it's irrational to be a jack of all trade and a master of none. As an entrepreneur or a business manager/owner, you can't train yourself on many skills and still be proficient in all of them, I know one can actually have a couple of skills but talking about being very good at them, you want to have an edge over your  competitors right?
You can't have all the knowledge and experience you or your clients might require but you can access these knowledge and experience anytime you need them via virtual assistants. However you might think of hiring people with those experience as in-house staffs but before you do that, read the example below:
For instance you have an IT training institution and of course you need to hire instructors, it's going to be more cost-effective to use virtual assistants than to employ instructors and have them paid monthly even when the customers inflow declined. In essence it'd be wise to call on the virtual assistants when a customer requests for training, that way you save more money and resources. This is the method most big training companies and businesses adopt in recent times.
In conclusion, business is all about making and satisfying customers, but if your spending goes above your means then you'll definitely have problems. It's a wise idea to take positive steps in saving costs and resources and maximizing values.
With this I believe you have learn't some of the benefits of virtual assistant technology, I'd also want to believe that you can now develop other ideas on how to use virtual assistance to make your business thrive.
If you are looking for an effective and reliable virtual assistants for your business needs, feel free to reach us today, so we can discuss further on how to serve you better and provide an affordable yet satisfying solutions. To learn more about our virtual assistant services click here. To chat with us immediately on WhatsApp click here.